Thinking Of Upgrading The Office?
Is your office ready for a facelift? Freshening up your work space with new furniture can really be a breath of fresh air. There are some things to consider when redesigning your office however.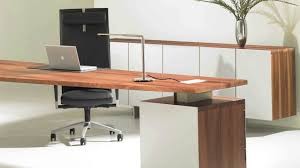 First of all is your budget. Deciding on how much you can and want to spend is essential before you start shopping for office furniture. If your budget is small, consider shopping sales or using coupons to save money. Next, you need to determine just how much renovation you are going to do. You don't need to strip your office and start from scratch, unless you want to, but it's easy to buy a few key pieces, such as lamps, chairs, even to executive desks, these can be used to liven up your work space. Something else you need to consider is if you are going to be out of work for the time you are renovating. It takes time out of your work day to shop for new office furniture, and time to set it up as well.
Considering The Space
When it comes to selecting pieces of furniture, you should consider what your basic needs are. You can easily purchase file cabinets, an executive desks, bookshelves, chairs and tables. Make a list of all your needs and base your purchases off of that list. For instance, if you have meetings or visitors in your office, you will need extra chairs. Think about enough space for supplies and electronics that you use as well. This can make your life a lot easier if you have all the elements you require in a typical work day. What kind of executive desks do you need? No, not all desks are created equal. If you do computer work all day then find a desk that will hold your PC tower easily. These often come with wiring holes that will keep your desktop uncluttered. If you do a lot of paperwork then consider an desk with ample workspace to hold piles of papers. Keep in mind that standard desk heights are 29-30 inches from the floor and are good for most users.
Overall
All in all, make sure that your office furniture is a reflection of your true style. After all, it is your office!